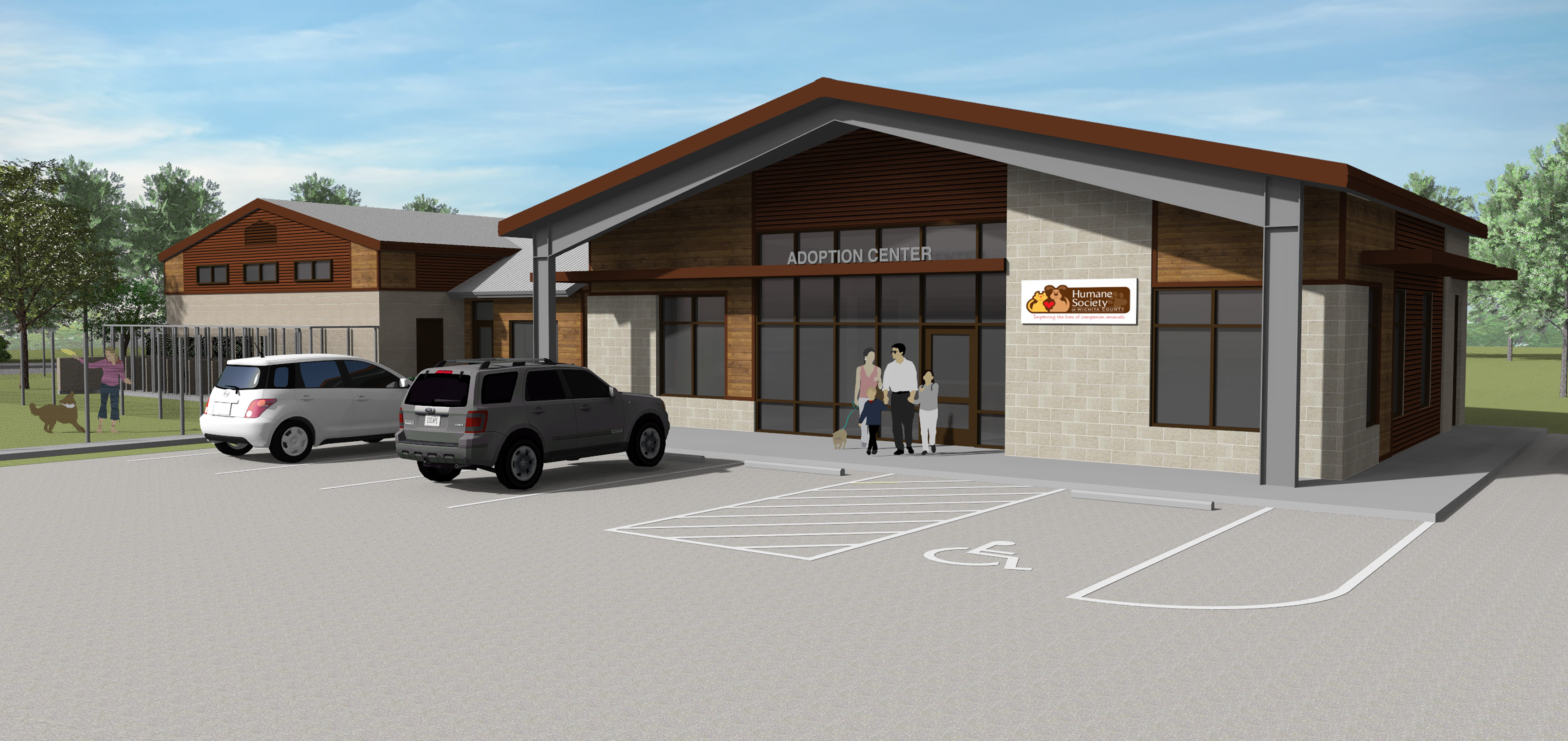 Honoring Our Past By Investing In Our Future
More than 35 years have passed since updates were made to the existing structure where adoption services, medical care and operational support areas are located. Funds for ongoing repairs to facilities for the care and comfort of the animals have taken priority causing the main facility to fall into disrepair.
It is now time that the Humane Society of Wichita County has a high-quality shelter and adoption facility that reflects the remarkable progress it has made and the outstanding services it provides for our animals and the community.
Plans for our new facility.
Though our greatest need is the renovation of existing administrative and support areas, our main priority is the wellbeing of the animals and providing a welcoming environment for the visitors considering adoption.
Our new facilities will include:
A spacious indoor meet and greet area will be added where individuals can interact with the animals they are interested in adopting
Renovation and upgrades to all of the 40 existing dog kennels
New cat habitat
Modern medical suite
Adequate storage space
Administrative offices for improved operational efficiencies
Or you may write a check and mail it to us at:
Humane Society of Wichita County
P.O. Box 3648
Wichita Falls, TX 76301-0648
Please designate that the donation is for the Raise The Woof Capital Campaign and if it is in honor or memory of someone.